Matt with clear glass shelves
Glass shelves accentuate the look and give cabinet an uncluttered and spacious feeling. Marvel offers a plethora of different shaped, sized and colored glass shelves to add sophistication to your cabinets and wardrobes.
Shoe Rack
If you're looking for a compact way to store your shoes, opt for our classy and versatile range of racks. Every shoe rack is created with precision to showcase class, elegance and style in your wardrobe.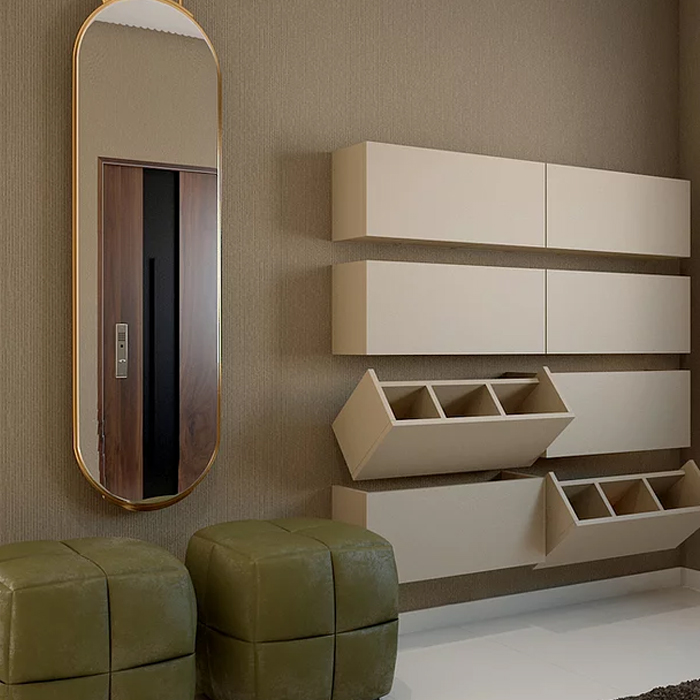 Wooden Wardrobe Shelves
Elegance oozing out of every shelf, Marvel's every cabinet, shelf and accessory is created to give you an effortless and comfortable experience with every use.